Welcome!
---
Welcome to The SpartanMazdapedia Wiki, a collaborative encyclopedia about a fictional Elder Scrolls that contains canon, including SpartanMazda's characters and history. The wiki serves as well repository of of images, artwork, books, dialogue, audio, videos, as well as explanatory articles summarizing information about significant characters, locations, quests, items, factions, mechanics, and lore concepts, real-world material, and select external texts.
We're a collaborative source website of out sister-wiki, Unofficial SpartanMazdapedia Wiki (UNSPWiki) that anyone, including you, can build and expand. This wiki are currently editing over 1,153 articles with over 14,163 edits. If you would like to help us build the site, you can learn how to get started as an editor, read over the help files, or look through our guide to helping out.
WARNING:
THIS WIKIA IS A FICTIONAL VERISON OF THE ELDER SCROLLS WIKIA, INCLUDING WITH SPARTAN'S "LORE". DO NOT TAKE THIS WIKIA SERIOUSLY!
---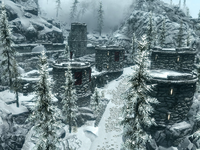 This image captures Dovah Skor, a Ayleid large fort in northern coast of Lake Rumare, near Aleswell the province of Cyrodiil.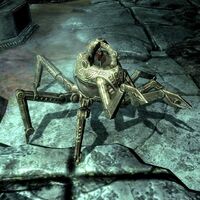 Helping out
---
Welcome to The SpartanMazdapedia Wiki! Feel free to join us and contribute to this wiki. Everyone is free to create a new page or edit any existing one.
Questions about wiki editing should be directed towards the administrators.

"What is better - to be born good, or to overcome your evil nature through great effort?"
Community content is available under
CC-BY-SA
unless otherwise noted.